Stay up to date on creek observations, conditions, events and other items of interest regarding our creeks!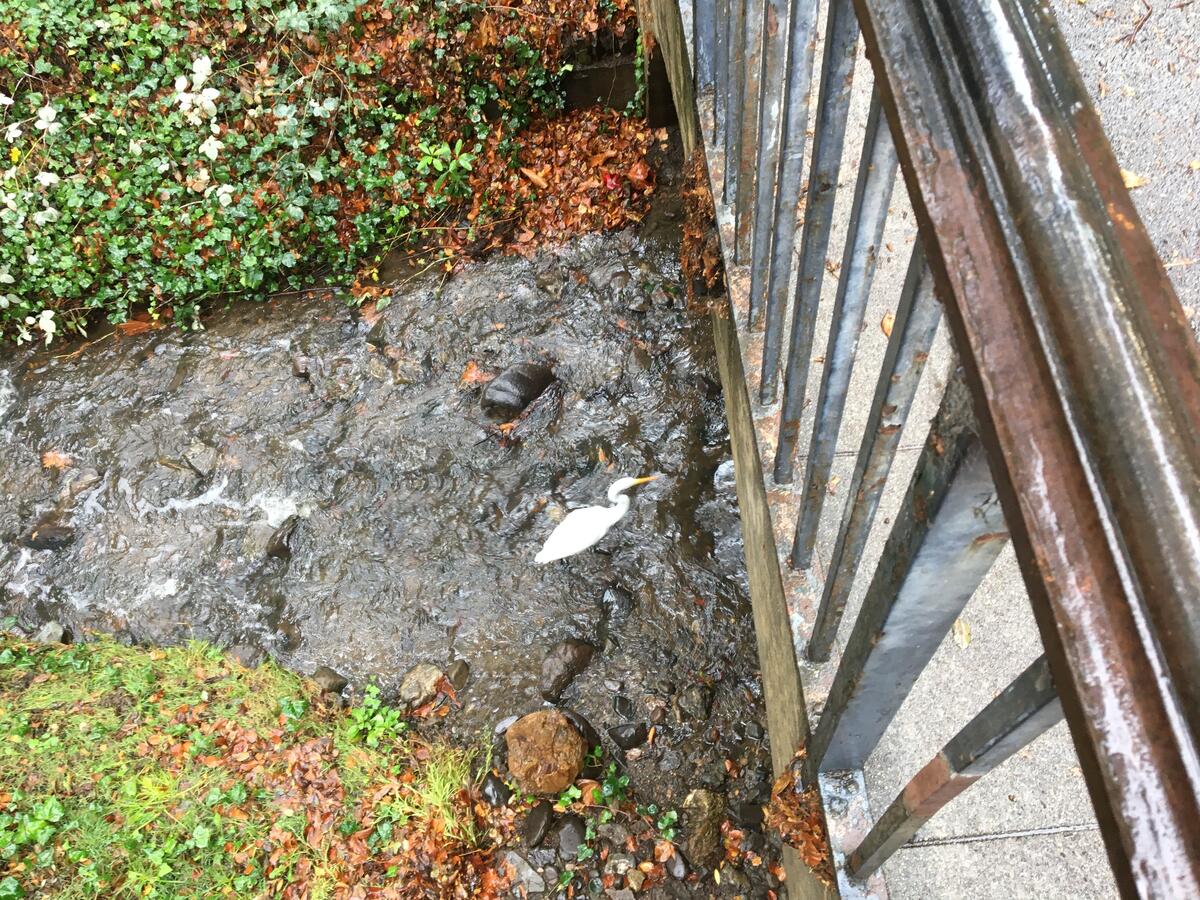 Monday, December 2, 2019 at 12:22 PM
Strawberry Creek, UC Berkeley
A great egret, common to creeks and wetlands in the SF Bay Region, hunts for a meal in the South Fork of Strawberry Creek on the UC Berkeley campus.  In addition to great egrets, black crowned night herons are also spotted along the creek.  Strawberry Creek's ample supply of minnows and crayfish attract a variety of hungry predators.
To learn more about the Great Egret, visit:  All About Birds